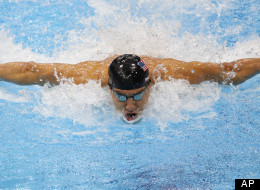 "I felt disappointed I couldn't give them a bigger lead, but I knew that with who was at the end of the relay it would be no problem,"
Grevers told Pat Forde of Yahoo!Sports
. "This is a moment I won't forget – being on that award podium with Michael Phelps on his final relay. He's my swimming idol. The guy is just incredible."